Massapequa Pain Management & Rehabilitation
Services including , , , and more!
Multi-Disciplinary Facility
We offer physical medicine and rehabilitation, physical therapy, orthopedic care and spinal surgery, and chiropractic care.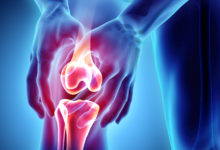 Specializing In All Injuries
Whether you are injured due to a work accident or you suffer from a no-fault injury, you can count on us. Call us today!
Most Insurance Accepted
You won't have to pay out of pocket when you visit our office. Most major medical insurance is accepted, including medicare.
Orthopedic And More
Whether your needs are orthopedic, chiropractic, pain management or physical therapy, put our experience to work for you!
Meet Our Best Back Doctors on Long Island
Massapequa Chiropractor Team
Dr. Bruce Silber – Chiropractor In Massapequa
Dr. Bruce Silber is a chiropractor in Massapequa and has been providing chiropractic care since 1983. He is dedicated to helping you achieve your wellness objectives combining skill and expertise that spans the entire chiropractic wellness spectrum. Dr. Bruce Silber is committed to bringing you better health and a better way of life by teaching and practicing the true principles of chiropractic care.
Dr. Silber is the past president of the New York State Chiropractic Association and is the Co-Director of the Chiropractic Collaboration program at Winthrop University Hospital in Mineola. He has taught at the Post Graduate level at New York Chiropractic College and has frequently spoken at chiropractic and medical conferences.
After your initial examination, Dr. Silber will discuss your best option for care. Massapequa Pain Management is available to treat a great variety of health conditions and welcomes helping you with yours.
If you are interested in starting your journey toward wellness, call for an appointment today. #ThinkChiropractic
Dr. Amanda Kinee – Massapequa Chiropractor
Dr. Amanda Kinee is a New York State Licensed Chiropractor in Massapequa whose focus is to help you have a more active lifestyle. She utilizes numerous techniques to help enhance her patient's ability to function optimally. She is experienced in working with a wide range of patients including pediatric to adult, as well as athletes and pregnant women.
Dr. Kinee's main goal is to help you restore and improve your wellness.
Orthopedic Care / Spinal Surgery Specialist
Dr. Jeff Silber
Dr. Jeff Silber is an Orthopedic Surgeon specializing in spine surgery. He practices at The University Associates at Great Neck and here at Massapequa Pain Management and Rehabilitation. He completed his Orthopedic Surgery residency at The Hospital Of The University of Pennsylvania. He is Board Certified by The American Board of Orthopedic Surgery. He serves as the Associate Chair for Orthopedics at Long Island Jewish Medical Center/Northwell Health. Dr. Silber is Division Chief for Spinal Surgery at Long Island Jewish Medical Center/Northwell Health and the Associate Professor for Orthopedic Surgery at The Donald and Barbara Zucker School of Medicine at Hofstra University.
Dr. Jeff Silber has been in practice for 14 years as an Orthopedic Surgeon. Prior to that, he was a chiropractor for 2 years in private practice.
Treatment For All Types Of Orthopedic Care And Spine Surgery
Treatment For All Needs:
• Affiliated with Long Island Jewish
• General orthopedic care
• Spine surgery
• Fusions
• Laminectomies
• Surgical consults
• Shoulders, knees, hip care
Orthopedic Care/Spine Surgery Hours:
Wednesday 1:00-5:00
Most Major Insurance Accepted
You won't have to worry about paying out of pocket when you visit our office. Most major insurance is accepted, including Medicare.
Call us today to learn more or to set up an appointment! Click here for our Best Back Doctors on Long Island
Recent Blog Posts From Our Best Back Doctors on Long Island
Why Does My Back Hurt After Exercising?
Exercising will help you to both stay in shape and relieve stress. However, there are times when trying to be active can cause copious amounts of pain. At Massapequa Pain Management & Rehabilitation, we've seen this happen to our patients in the past. Our Best Back Doctors on Long Island would like to inform you on why exercise can cause back pain, and what can be done to correct this problem.
Weight Lifting
One of the most common causes of back pain after exercising is due to muscle strains. If you're strength training and do not utilize the proper form, the muscles in your back can be pushed past their normal range of motion, causing strains. To help ensure this does not happen, make sure you focus on the following tips the next time you're lifting:
Keep your back straight as often as possible.
Lift with your legs, not your back.
Avoiding twisting your back when lifting.
Problems With Running
For those who aren't the biggest fans of weight lifting, cardiovascular exercise is another option for staying in shape. However, if you're not careful, our Best Back Doctors on Long Island warns that running can also result in back pain. The constant pounding that takes place as your feet hit the ground can be detrimental to the spine. Muscle strains, imbalances, and even degenerated spinal disks can all cause you to experience the following in your back:
Muscle aches.
Stabbing pain.
Pain when bending over or trying to lift something.
How Our Best Back Doctors on Long Island Will Help
When you've been experiencing back pain as a result of exercising, you must work with a medical professional to help correct the issue. At Massapequa Pain Management & Rehabilitation, we are well versed in treating the issues that cause back pain. Our Best Back Doctors on Long Island can perform adjustments and manipulations to loosen any tight muscles and correct any misalignments that have been leading to pain.
Contact Our Best Back Doctors on Long Island
Dealing with back pain after every workout is not a normal experience. If you find this happening to you, you'll need to seek medical attention to help correct the issue. For more information on what can cause back pain after exercising, and how it can be treated, contact our Best Back Doctors on Long Island today!
Does Your Back Hurt In The Morning?
Few things can be more infuriating than waking up and immediately experiencing back pain. If you find yourself in this position often, it's important to remember that you are not alone. At Massapequa Pain Management & Rehabilitation, we want to help you overcome any pain you may be suffering from. We'll let you know some of the common causes of morning back pain, as well as what can be done to help eliminate it.
What Can Cause Morning Back Pain?
Your back acts as a pillar of support for the rest of your body. When it becomes a magnet for pain, completing everyday tasks can feel next to impossible. Understanding what is causing this pain is the first step in finding out how to stop it. Some possible reasons for morning back pain include:
Poor sleeping posture.
Having a bad mattress.
Fibromyalgia.
Degeneration of spinal disks.
Treating Discomfort
In most cases, back pain that is experienced when you wake up will typically dissipate once you get out of bed and start moving around. Performing a few simple stretches in the morning can help set the rest of your day up for success. However, if the pain you experience is persistent and begins to interfere with your everyday life, contact our team right away. Our staff can help diagnose the problem before offering treatment methods such as:
Physical medicine & rehab.
Physical therapy.
Orthopedic care.
Spinal surgery.
Chiropractic care.
Outlook
As previously stated, morning back pain can be relieved by something as simple as taking a few minutes each morning to stretch. However, in severe cases, medical intervention will be needed to help you make a full recovery. To increase the likelihood of a positive outcome, you'll need the right team in your corner. At Massapequa Pain Management & Rehabilitation, our Best Back Doctors on Long Island is well-versed in helping patients overcome any pain that is plaguing them. We are prepared to offer the treatment methods you need to get you back to living a pain-free once and for all!
Contact Our Best Back Doctors on Long Island
No one should ever feel like they need to start each day off in pain. If you've tried to relieve your morning back pain on your own to no avail, it may be time to seek out professional help. Contact our team at Massapequa Pain Management & Rehabilitation today to get the help you need today!
The Dangers of Lifting for Your Lower Back
Weightlifting is very beneficial for your health. If done correctly, it can prevent injury, boost cardiovascular health, burn calories, and build muscle. It is also beneficial for your mental health. However, if done incorrectly, there can be many risks, especially for your lower back. You've most likely heard the phrase "Lift with your knees, not with your back". This is because the improper form can lead to injury, whether acute or long-term. Fortunately, at Massapequa Pain Management and Rehabilitation, our Best Back Doctors on Long Island can help relieve pain caused by improper form, as well as preventing re-injury.

Risks:
With all of its benefits, weightlifting still comes with many risks. These risks include:
Ligament injury
Muscle strain
Short term back pain or long term nerve damage due to improper technique
Lumbar sprains- This can be caused by undeveloped abdominal muscles because your spine is more vulnerable when weightlifting.
Avoiding the pain caused by common exercises:
There is one major thing you should avoid when partaking in any weightlifting activity; which is to avoid rounding your lower back. Below we have listed some common exercises, and how to properly execute them in order to avoid lower back pain:
Squats

Risks: This has been reported to have high injury rates due to improper technique or pre-existing conditions, not the movement of squatting. Performing a squat incorrectly can lead to disc herniation due to repeated lumbar flexion or rounding.
How to avoid: Pay attention to the position of your spine. Be sure that it is in a neutral position, not over-arched or too rounded. Now with your feet shoulder-width apart, begin to push your knees to the side. Then move your body by your hips into the squat position. Squat until your hips are below your knees. Return to your starting position with your knees out and your chest up.

Deadlifting

Risks: Your lower back remaining neutral will help you avoid any injury. If you round your back, it can apply uneven pressure on your spinal discs.
How to avoid: Stand with the middle of your feet under the barbell. Grab the bar with your hands aligned with your shoulder. Slightly bend your knees until you touch the bar with your shins. While lifting your chest, ensure that your lower back is straight. Breathe in, hold it and stand up holding the barbell. Hold for a second, then return to the beginning position.

Sit-ups

Risks: A lot of exercisers use the muscles in their hips to do sit-ups, which puts a lot of pressure on the discs in your spine.
How to avoid: Lying face-up on your back, bend your legs with your feet firmly on the floor. Either cross your arms over your chest or put them behind your ears. Curl up with your upper body towards your knees. Lastly, return to the starting position.
Best Back Doctors on Long Island
Your back health is important, which is why being aware of the harm you may be doing to it is crucial. If you want to incorporate weightlifting into your day to day routine, or just be able to properly lift heavier objects, visit us at Massapequa Pain Management and Rehabilitation. Our Best Back Doctors on Long Island can ensure you learn all of the proper techniques in order to prevent the dangers of pain or injury in your lower back.
Chiropractic Can Help Degenerative Disc Disease
Best Back Doctors on Long Island
Unfortunately, the aging process customarily results in an inevitable deterioration of certain functions pertaining to the body and its overall well-being. As the saying goes, father time is undefeated and no one on this earth is immune to growing old. Commonly, degenerative disc disease is a spinal related complication that periodically worsens as one stray towards the path of the elderly. With aging, discs in the back are exposed to wear and tear, thus progressively leading to the literal degeneration. If you're straining through this unpleasant condition, contacting our Best Back Doctors on Long Island such as the professionals over at Massapequa Pain Management & Rehabilitation is an outstanding resource for getting your back and body feeling comfortable once again.
Potential Catalysts
Like any other degenerative related condition, the primary culprit of the issue at hand is ordinary aging and wear/tear. However, other stimulants may include the following:
Drying Out: Upon initial construction during birth, the discs within your spine contain a healthy amount of water. But deterioration will systematically cause this water to dissipate, forcing the discs to lose cushion and be highly susceptible to discomfort. The pain occurs from the dried out discs now being not nearly as impervious to shocks as they were prior.
Lifestyle Necessities: Many of us do not have the convenience to sit down all day and be off of our feet. Those of us who are required to work with our hands may be at a higher risk of speeding up the degeneration process. Similarly, athletes may also undergo an increased deterioration due to frequent usage of their back and spine. Actions such as these may also have the potential to create tears along the outside of the discs.
Back Related Injury: Tears along the outer layer of the discs are just one potential back related injury that can trigger degenerative disc disease. Herniated discs are another common back injury that occurs when the discs slip out of place. Issues such as these will only increase the likelihood of degeneration.
Treatment Options
Back pain of any capacity is an issue that needs to be frequently monitored by a trained professional such as our Best Back Doctors on Long Island. Majority of individuals suffer through back pain on a regular basis but several choose to live with it. Instead of making a foolhardy decision to strain yourself, consider the following treatment options:
Chiropractic Care: Your Best Back Doctors on Long Island are able to fully utilize the benefits of a deep tissue massage to tackle common back pains and aches. Deep tissue massages specifically target herniated discs, helping to alleviate discomfort.
Physical Therapy: Ordinarily regarded as a prime pain management tool, physical therapy can treat the injury and strengthen the lower back to help increase injury prevention. Patients experiencing degenerative disc disease can especially benefit from regular visits, as your physical therapist will be able to constantly monitor the condition for worsening signs. They may also formulate an advanced plan of attack for treatment.
What To Do:
In order to receive expert care and professional maintenance, reach out to a Best Back Doctors on Long Island for further assistance. Contact the office of Massapequa Pain Management & Rehabilitation for an appointment.
Contact Our Best Back Doctors on Long Island
Visit us
Massapequa Pain Management & Rehabilitation
4200 Sunrise Hwy
Massapequa, NY 11758
Mail us
info@massapequapainmanagementandrehab.com
Call us
516-541-1064
Fax us
516-798-9070