Looking for a Chiropractor near Wantagh?
Are you suffering from back or neck pain and are looking for a chiropractor near Wantagh? At Massapequa Pain Management and Rehabilitation, our team including Dr. Bruce Silber, a chiropractor near Wantagh, provides a wide variety of treatments for various conditions and ailments.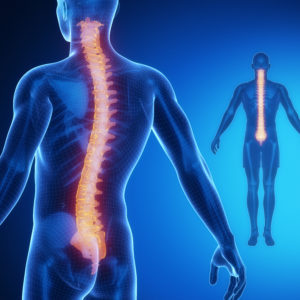 Having been a licensed chiropractor since 1983, Dr. Silber has been president of the New York State Chiropractic Association and currently is the Co-Director of the Chiropractic Collaboration program at Winthrop University Hospital in Mineola. He has also taught at the postgraduate level at New York Chiropractic College. He provides full-service chiropractic care, including:
Examinations
Diagnosis
Treatment
Manipulation
Home exercise programs
In addition to chiropractic care, our multi-specialty practice provides physical therapy, pain management, and orthopedic services to those living near Wantagh and the surrounding communities. Depending on your injury or bodily condition, our staff will determine the best provider for your long-term health.
At Massapequa Pain Management and Rehabilitation, our wellness team wants to not only reduce any pain you might be having but also improve your overall health. Whatever your problem is, Dr. Silber offers chiropractic care near Wantagh for you.  If you are looking for a chiropractor near Wantagh, look no further than the team at Massapequa Pain Management & Rehabilitation. We will use our experience and knowledge to provide you with the best in wellness care so that you can improve your quality of life, safely and effectively.
Whether you need a quick adjustment or more intense treatment, you can trust us for your chiropractic needs. Dr. Bruce Silber, a chiropractor near Wantagh, has been NY state licensed since 1983 and has the knowledge and experience to make you feel well again.
Conditions We Treat
Sciatica
Sciatic pain can range from mild to sharp pain and can cause difficulty with daily activities. Our dedicated multidisciplinary team at Massapequa Pain Management & Rehabilitation can help treat your sciatica pain. Dr. Bruce Silber and Dr. Amanda Kinee, our chiropractors near Wantagh, can help alleviate your sciatic pain.  
Causes of Sciatica
Sciatica can be caused by a wide variety of conditions that chiropractor near Wantagh could be helpful. Pain along the sciatic nerve is typically caused by a compressed nerve in the back. This can be caused by wear and tear due to age, sudden force to the discs due to injury, and more. The changing spinal dynamic can create pressure on the surrounding nerves and irritates them, which is the pain being felt in the lower back and down the leg. Other common triggers of sciatica include:
    Degenerative disc disease.
    Muscle spasms in the lower back region.
Other factors that may worsen back pain are lack of exercise, wearing high heels, or sleeping on a mattress that is too soft.
Symptoms of Sciatic Pain
Sciatica commonly affects one side of the body. The pain initiates in the lower back and radiates down one side of the leg. Some typical symptoms include:
    Experiencing numbness or weakness in one leg.
    Constant pain in the leg that is worse while sitting down.
    Experiencing shooting pain which causes difficulty standing up.
A chiropractor near Wantagh like Dr. Silber or Dr. Kinee are aware of the severe pain and discomfort associated with sciatica and are experienced with a variety of techniques that can help you. One of our chiropractors can help you by adjusting your spine to alleviate your compressed nerve. If chiropractic care does not provide long-lasting relief, our team orthopedic surgeon may be your next step. Depending on the nature of your sciatica, spine surgery is an option.
Carpal Tunnel Syndrome
In a society where technology is continually changing and improving, many of us are becoming more reliant on our devices.  Carpal tunnel syndrome is a condition that affects people from all walks of life including avid technology users. With this condition, an individual feels pain, tingling, and numbness in the hand and arm could benefit from seeing a chiropractor near Wantagh. This is caused when a major nerve located in the hand becomes compressed as it travels through the wrist. Our team at Massapequa Pain Management & Rehabilitation includes physical therapists, chiropractors, an orthopedist, and a pain management physician located near Wantagh offering a wide variety of treatment options for those suffering from carpal tunnel syndrome.
What Are The Causes And Symptoms?
Carpal tunnel syndrome occurs when excessive stress is put on the wrist and the median nerve, which is the primary nerve located in hand. Common conditions associated with carpal tunnel syndrome include:
Previous fracture or trauma to the wrist
If not treated or taken care of early on, carpal tunnel syndrome can worsen over an extended period.  Constant and repeated movement of the wrist can affect the swelling and pressure on the nerve. Wrist motions such as typing, which is a repetitive motion that overextends your wrist, or persistent contact with vibrations, such as using power tools, can result in carpal tunnel syndrome.
Symptoms of this condition vary depending on the severity of the swelling on the median nerve. Some common symptoms include:
Pain or a burning sensation that is experienced up to the arm
Weakened muscles of the hand
Numbness and pain in your thumb and first three fingers of the affected hand
Chiropractor near Wantagh Treatment
Depending on the severity of the condition, there are several treatment options that our team at Massapequa Pain Management & Rehabilitation can offer to you. Typically a primary care physician may refer you to either a physical therapist or a pain management physician. At our practice, we offer both specialties allowing you to receive the best care. We will create an individualized treatment plan to help you prevent your carpal tunnel syndrome from worsening. Our pain management physician, Dr. Thomas Jan will provide you with an evaluation and course of treatment for your carpal tunnel syndrome.
Pinched Nerves
Pinched nerves happen when there is too much pressure on a nerve by the surrounding tissues. A pinched nerve can be caused by several things such as falling asleep in the wrong position, injury, stress from repetitive motion, obesity, or sports. The pain can range from your neck or lower back to your arms and legs and usually occurs when the nerve is pressed between your ligament, tendon, and bone tissues. If you are experiencing numbness, sharp or radiating pain, a tingling feeling, or muscle weakness, our team including our chiropractor near Wantagh can help with your symptoms.
After an initial evaluation of our chiropractor near Wantagh, we will work with you to build a personalized treatment plan to rehabilitate as well as reduce pain due to the pinched nerve.
Some ways you can prevent a pinched nerve are:
Good positioning

–

we all want to be comfortable, but sometimes lying in one position for a long time or crossing your legs can be inhibiting your pinched nerves. Try to maintain proper positioning when you are relaxing.
Work on strength and flexibility exercises

–

our team including our chiropractor near Wantagh will provide you with exercises that will help you to maintain good flexibility range to stretch and strengthen your muscles.
Limit repetitive activities and take breaks

–

make sure that if you are engaging in an activity that puts repetitive stress on your muscles or tissues that you take regular breaks! You may not feel it at the moment, but it's essential that you relax your muscles and be careful not to strain your body.
Maintain a healthy weight

–

maintaining a healthy weight is a good practice for your overall health, but excess weight can also add pressure to your nerves.
We offer a wide variety of treatment because we understand that depending on the severity and cause of the pinched nerves, different treatment options need to be available. Our goal is to make you as comfortable as possible and with over 25 years of experience, we'll make sure you get the best care with our chiropractor near Wantagh.
What Else Can We Help With
Chiropractic Care near Wantagh Before Surgery
When it comes to recovery; many people tend to think of hospitals and, by extension, surgeries that fix the major issues. These surgeries, however, are costly, invasive, and create an unnecessary risk to those trying to live a healthy life. Many individuals pick the route of surgery before even considering the numerous benefits that chiropractic care has to offer. In a study from 2012, it was shown that just under half of the patients who first met with a surgeon proceeded with a surgical option (42.7%), compared to a low of 1.5% of patients who initially met with a chiropractor. This statistic shows the many benefits that treatment with chiropractic care can provide. Although surgery is a viable option for some, taking a holistic approach to start is better for your overall recovery. At Massapequa Pain Management & Rehabilitation, our team includes a pain management physician, an orthopedic spine surgeon, physical therapists, and chiropractors near Wantagh, New York provides you with the most effective treatment plan.
Aside from surgery, the rising importance of chiropractic care can also be seen in the emergence of home remedies and regimens. In a recent experiment in 2013; 272 individuals were examined over a span of twelve weeks to compare the healing potential of chiropractic care to prescription medication. The results showed that chiropractic care was more effective in treating neck pain through spinal manipulation as opposed to the subjects taking medication.
Building on its ability to heal the individual, chiropractic care is also among one of the most cost-effective means of recovery available to individual seeking treatment. In a study conducted in 2011; 402 individuals were treated for pain in the lower back by chiropractors as part of a program run by Jordan Hospital in Plymouth, Massachusetts. This program achieved notable success, with the results being:
Patients were treated in an average of five appointments with a chiropractor.
All patients were treated at the average cost of three hundred and two dollars per individual case.
The rating of pain for the patients was reduced by over seventy percent within that time frame.
Tech Neck
In this increasingly technological world, our devices are constantly grabbing our attention. This excessive use of handheld technology can lead to "tech neck." Tech neck, also known as text neck, refers to the strain we cause by looking down at our phones, tablets, or other electronic devices for long periods of time. This can lead to neck and upper back pain as well as general shoulder pain or headaches. If you are noticing intermittent or chronic neck pain, visiting a chiropractor near Wantagh can help you not only reduce this pain but help improve your overall spinal condition. At Massapequa Pain Management & Rehabilitation, our multidisciplinary practice features chiropractors, physical therapists, a pain management physician, and an orthopedic spine surgeon in order to provide you with the most effective and personalized care.
How to prevent tech neck?
According to a 2017 survey conducted by Deloitte, 82% of Americans, on average, checked their smartphones 47 times per day. This astounding find explains why tech neck has become such a recent phenomenon that a chiropractor near Wantagh could be helpful to you in fixing.  Although avoiding smartphone usage is not a realistic goal for many of us, here are some tips to help you avoid experiencing neck strain due to our handheld technology:
Keep your devices at eye level-

Whether it be buying a stand for your device or by holding it higher up when in use, keeping your device at eye level will reduce strain on the neck.
Take breaks-

Setting a reminder to take a break from your phone every 15-20 minutes will help you adjust your posture, therefore avoiding strain.
Be proactive-

If you are noticing neck strain,

visiting

a chiropractor near Wantagh sooner than later will help you avoid more pain the future.
Who Are Our Chiropractors near Wantagh?
Dr. Bruce Silber –  Dr. Bruce Silber has been providing chiropractic care since 1983.  He is dedicated to helping you achieve your wellness objectives combining skill and expertise that spans the entire chiropractic wellness spectrum. Dr. Bruce Silber is committed to bringing you better health and a better way of life by teaching and practicing the true principles of chiropractic care.
Dr. Silber is the past president of the New York State Chiropractic Association and is the Co-Director of the Chiropractic Collaboration program at Winthrop University Hospital in Mineola. He has taught at the Post Graduate level at New York Chiropractic College and has frequently spoken at chiropractic and medical conferences.
After your initial examination, Dr. Silber will discuss your best option for care. Massapequa Pain Management is available to treat a great variety of health conditions and welcomes helping you with yours.
Dr. Amanda Kinee – Dr. Amanda Kinee is a New York State Licensed Chiropractor whose focus is to help you have a more active lifestyle. She utilizes numerous techniques to help enhance her patient's ability to function optimally. She is experienced in working with a wide range of patients including pediatric to adult, as well as athletes and pregnant women. Dr. Kinee's main goal is to help you restore and improve your wellness.
Full-Service Chiropractic Care – our chiropractic care is able to treat your conditions through a variety of our different services:
As dedicated chiropractors near Wantagh, we take pride in our community.  Check out these useful links for other places and organizations near Wantagh:
Massapequa Public Library
Massapequa Chamber of Commerce
Massapequa School District
Massapequa Fire Department
Massapequa Post Office
At Massapequa Pain Management & Rehabilitation, can help diagnose and treat all musculoskeletal injuries and conditions. If you think you are contending with tech neck, contact our chiropractor near Wantagh today to set up an appointment!