Whether you are injured due to a sport, an automobile accident, a workman's compensation injury, an injury due to overuse, or surgery, our therapists are trained in the latest therapeautic techniques essential for accurately diagnosing and treating various conditions. We will work with you and show you different exercises so we can get you back to your prior level of activity!
Dr. Jonathan Punzone, PT, DPT
Dr. Punzone attended undergraduate college at St Francis College, where he graduated cum laude, majoring in biology with a minor in philosophy. He then studied Physical Therapy at Long Island University. He was active in the American Physical Therapy Association student council of New York as a delegate, and took part in the Long Island University Physical Therapy council. Dr. Punzone was acknowledged in "Who's Who among American Colleges and Universities" several times, as well.
Dr. Punzone has been practicing physical therapy for a decade. He has worked in hospitals, home care, sports clinics and outpatient facilities. From pre-schoolers to the elderly, Dr. Punzone has worked with many populations and is proficient in many levels of care, such as taping, strengthening and conditioning, and gait and balance training. If you're in pain, having trouble walking, or suffering from any other physical ailment, Dr. Punzone will be able to help you reach your goals!
Michael S. Morga D.P.T., M.P.S., M.S.Ed.
Dr. Morga has been a local physical therapist on Long Island for 20 years. Having graduated in 1999 with a Master's of Professional Studies in Physical Therapy from the Health Science Center, Syracuse N.Y., Dr. Morga went on to pursue and currently holds a Doctorate in Physical Therapy from The University of St. Augustine, Florida.
Dr. Michael S. Morga has worked in several outpatient orthopedic and Sports Medicine facilities across Long Island helping patients with pain due to an auto accident, work-related injury, sports injury or just every day sprains and strains to maximize their potential utilizing his extensive experience.
Dr. Morga believes in patient education regarding each patient's condition and integrates the concepts of biomechanics, ergonomics and dynamic postural issues into the plan of care for all diagnosis. Dr. Morga has worked extensively with patients with total joint replacements, surgical repairs and reconstructions, sports injuries and chronic conditions such as lower back and neck pain, joint osteoarthosis, arthritis, repetitive overuse syndromes of the extremities, gait deviations and balance issues and so much more.

Raymond attended Iloilo Doctor's College, in the Philippines and graduated with a Bachelors Degree in Physical Therapy in 1998. After graduation, he volunteered in hospitals and skilled nursing facilities in the Philippines and served his community. He became a licensed physical therapist assistant 2007 in the United States.
Since then he has practiced physical therapy on Long Island for over a decade. He has cared for his patients, young and elderly from home care settings, skilled nursing facilities, and outpatient facilities. He has helped his patients by providing evidence-based physical therapy treatments to facilitate their recovery and improve their optimum health.
Over 25 years of physical therapy treatment

We specialize in providing the most advanced rehabilitation programs and focus on restoring function so that you can return to a normal active lifestyle. Schedule an appointment to see how we can help you relieve your pain and improve your quality of life.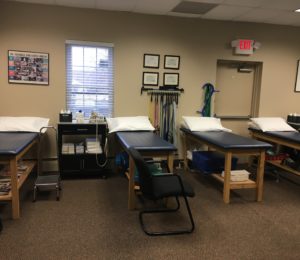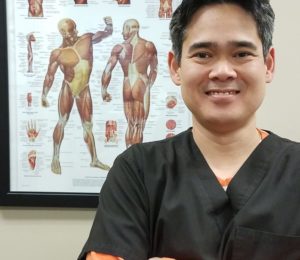 Serving the area for over 25 years. Call us to set up an appointment today!
Wide range of therapy options:

• Orthopedic sports injuries
• Post surgical care
• Motor vehicle and workmen's compensation injuries
• Carpal tunnel
• Neck and back injuries
• Manual therapy
• Therapeutic exercise
Physical Therapy Hours:
Monday:  
9:00-1:00
, 
3:00-7:30
Tuesday:
9:00-1:00
, 
3:00-7:00
Wednesday:  
9:00-1:00
, 
3:00-7:30
Friday: 
9:00-1:00
, 
3:00-7:30
Looking for other treatment?