Dr. Bruce Silber - Chiropractor in Massapequa

Dr. Bruce Silber is a chiropractor in Massapequa and has been providing chiropractic care since 1983.  He is dedicated to helping you achieve your wellness objectives combining skill and expertise that spans the entire chiropractic wellness spectrum. Dr. Bruce Silber is committed to bringing you better health and a better way of life by teaching and practicing the true principles of chiropractic care.
Dr. Silber is the past president of the New York State Chiropractic Association and is the Co-Director of the Chiropractic Collaboration program at Winthrop University Hospital in Mineola. He has taught at the Post Graduate level at New York Chiropractic College and has frequently spoken at chiropractic and medical conferences.
After your initial examination, Dr. Silber will discuss your best option for care. Massapequa Pain Management is available to treat a great variety of health conditions and welcomes helping you with yours.
If you are interested in starting your journey toward wellness, call for an appointment today. #ThinkChiropractic
Dr. Amanda Kinee - Massapequa Chiropractor
Dr. Amanda Kinee is a New York State Licensed Chiropractor in Massapequa whose focus is to help you have a more active lifestyle. She utilizes numerous techniques to help enhance her patient's ability to function optimally. She is experienced in working with a wide range of patients including pediatric to adult, as well as athletes and pregnant women.
Dr. Kinee's main goal is to help you restore and improve your wellness.
Dr. Melissa Sallah - Massapequa Chiropractor
Dr. Melissa Sallah has been practicing chiropractic since graduating from New York Chiropractic College in 2001. She has specialized training in a variety of chiropractic techniques such as Flexion-Distraction, Active Release Technique, Activator protocol, Sacro-occipital technique, Craniosacral therapy, and Thompson drop technique. 
Her gentle done-by-hand, holistic approach helps patients regain optimal physical wellbeing by decreasing pain and increasing motion and mobility. 
Through rehabilitative and therapeutic exercises, she teaches patients how to prevent and manage pain as well as make important lifestyle changes. 
She has successfully relieved children, adolescents and adults of headaches, neck and back pain, and she treats a variety of other health issues. Dr. Sallah specializes in personal and athletic injuries, workers' compensation, motor vehicle injuries and family care.
Dr. Nicole Hoffman - Massapequa Chiropractor
Dr. Nicole Hoffman received her Bachelors of Science degree in Exercise Science from the State University of New York College at Plattsburgh in 2017. Dr. Hoffman continued her education and graduated in 2021 from Northeast College of Health Sciences (formerly New York Chiropractic College) with her Doctorate of Chiropractic.
She holds Advanced Certificates in Activator Methods Technique, Rocktape Functional Movement, Whole Foods Nutrition, ConnecTX Soft Tissue Therapy, and Sports and Human Performance, which Dr. Hoffman plans to utilize to further treat her patients.
Dr. Hoffman is a Long Island native who is excited to help her patients relieve pain, rehabilitate, and increase movement through holistic care.
Full service chiropractic care:
• Examinations
• Diagnosis
• Treatment
• Manipulations
• Manual care
• Home exercise programs
Massapequa Chiropractor Hours:
Monday:  9:00-1:00, 3:30-7:30
Tuesday:  4:00-7:30
Wednesday: 9:00-1:00, 3:30-7:30
Friday 9:00-1:00, 3:30-7:30
516-541-1064
Most insurance is accepted
You won't have to pay out of pocket for your visit at our office. Most major insurance is accepted, including Medicare. Call us today to learn more or to schedule an appointment.
Experienced chiropractic care for over 30 years
Thank you to Long Island Business News for selecting Dr. Bruce Silber as: LIBN's Achievements in Healthcare  Outstanding Physician 2016
The Chiropractors at Massapequa Pain Management have been serving Massapequa and surrounding areas for over 25 years.  Conveniently located on Sunrise Highway in Massapequa, we also serve patients from Seaford, Wantagh, Amityville, Farmingdale and other local communities. The office is located one block west of the Massapequa Post Office at 4200 Sunrise Highway in Massapequa.
We pride ourselves in providing our patients with the best possible chiropractic Care. Our chiropractors, Dr. Bruce Silber, and Dr. Amanda Kinee have many years of experience practicing chiropractic in Massapequa.
While also serving the Massapequa community, Dr. Silber is the past president of the NY Chiropractic Association. He is currently the president of the Nassau Chapter of the NY Chiropractic Association. Dr. Silber has lectured on many occasions to fellow chiropractors and chiropractic students at the New York Chiropractic College in Levittown.
Our chiropractors and the rest of the team are dedicated to chiropractic solutions to your health conditions. If you are suffering from back pain, neck pain or headaches, chiropractic care may be your answer.
On your first visit to Massapequa Pain Management, the chiropractor will take a history and perform a thorough exam to see if chiropractic care is right for you. If necessary, the chiropractor will take digital x-rays in our Massapequa office. If so, chiropractic treatment, specific to your needs, will be discussed.
We hope to assist you in achieving your health goals through chiropractic care here at Massapequa Pain Management conveniently located at 4200 Sunrise Highway in Massapequa.
At Massapequa Pain Management we treat conditions caused by work, auto accidents, sports, lifting and bending. Chiropractic care can help with many conditions including pinched nerves, sciatica, and herniated discs.
At Massapequa Pain Management we uniquely combine chiropractic, physical therapy, orthopedic, physical medicine and rehabilitation all in one office. Our team at Massapequa Pain Management is dedicated to helping you achieve your optimum health.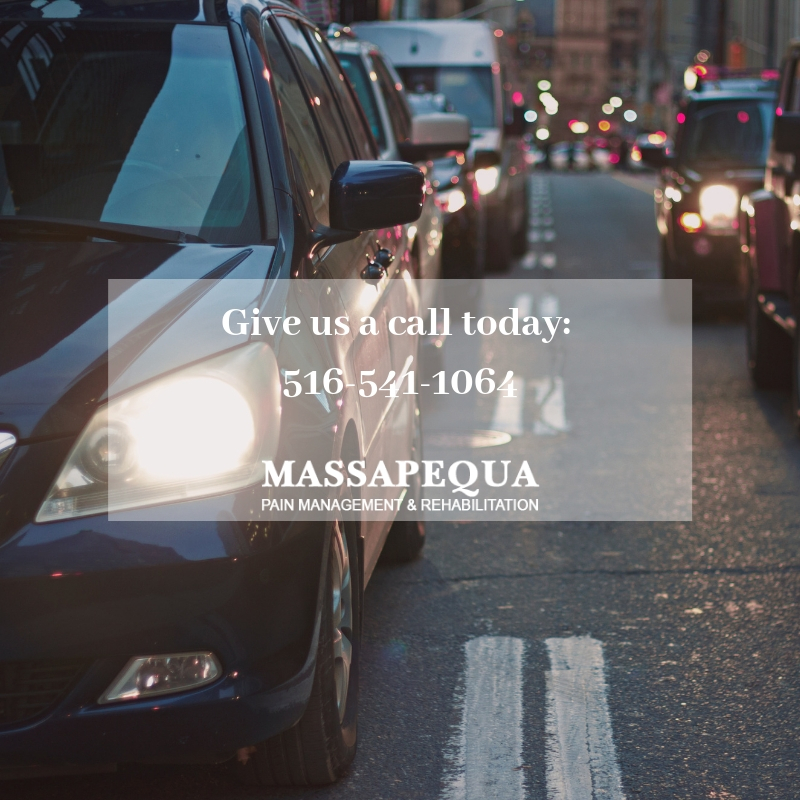 What Kind of Training do Chiropractors Receive?
Typically, chiropractors are required to engage in a minimum of four years of schooling at an accredited chiropractic college/university. Normally, this degree is followed by another undergraduate degree in either basic sciences or years of experience in another similar healthcare field/degree.
It is a requirement that chiropractic students spent at least 4,200 hours with their teacher, along with 1,000 hours of monitored clinical training with an educator as they are taught proper diagnosis and treatment techniques to help treat a patient's body and accelerate the natural restoration/healing process.
Dr. Silber, Dr. Kinee, and the rest of our Massapequa chiropractic team are ready to listen to your needs and treat your discomfort. Our plan is to develop a specialized program for targeting your specific areas of need. Our entire staff looks forward to working with you!
---
Chiropractic Care for Soft-Tissue Damage
Have you ever had a sprained ankle, a swollen bruise, or an open wound? If you answered yes, then you've had what is considered a soft-tissue injury. These types of injuries can affect the skin, the muscles, ligaments, and blood vessels. Typically soft-tissue injuries require less healing time than damage to the bone. However, this doesn't mean that it should be taken lightly. A severe sprain, laceration, or contusion can result in immobilization, stitches or even surgery, and can lead to permanent damage if not treated quickly.
At Massapequa Pain Management and Rehabilitation, we understand that soft-tissue injuries can lead to severe pain and instability of the injured body part. Our team which includes a Massapequa Chiropractor can help pinpoint the exact area that needs attention and formulate a customized plan to reduce pain and prevent further damage to the tissues.
Types of Soft-Tissue Damage
Laceration: A laceration is a deep cut that typically occurs when a sharp or heavy object separates the skin, causing bleeding and pain.
Avulsion: An avulsion occurs when chunks of skin and tissue are entirely removed.
Abrasion: An abrasion is a scrape or minor cut to the skin.
Contusion: A contusion occurs when trauma doesn't break the skin but causes blood vessels underneath the skin to break open, causing swelling and the signature bruising color.
Sprain: A sprain occurs when the ligaments surrounding certain parts of the body (like the ankle) become injured after a trauma, causing swelling and pain.
If at any time you feel as though you're unable to move or put weight on the damaged area, experience numbness, or pain directly over the bone you'll want to get in touch with a chiropractor as soon as possible!
How Can A Massapequa Chiropractor Help?
At Massapequa Pain Management and Rehabilitation, a physician can help treat the pain and instability of these soft-tissue injuries by targeting problem areas and working through passive motion exercises with you. These exercises help to relieve and manage your pain while also increasing mobility and range of motion. At Massapequa Pain Management and Rehabilitation, we seek to alleviate pain and help you to return to your normal activities.
By visiting our Massapequa Chiropractor , your soft-tissue injuries of the neck and spine are guaranteed to heal faster! Contact us today to schedule an appointment.
---
How Often Should I Go For Adjustments?
Chiropractic care is an important medical specialty for injuries and pain of the neck and back. It is a non-invasive and effective way of dealing with back and neck pain, lower back problems, and spinal injuries and conditions. Chiropractors treat a plethora of back and spine-related issues in their patients, but they are also able to provide preventative measures and treatments, as well as consistent treatments for chronic issues or pain. Most patients who see chiropractors attest that chiropractic adjustments are effective in helping improve back and neck pain. If you find yourself in need of chiropractic adjustments, our Massapequa chiropractor at Massapequa Pain Management and Rehabilitation is ready to give you the proper care and treatment.
What are chiropractic adjustments?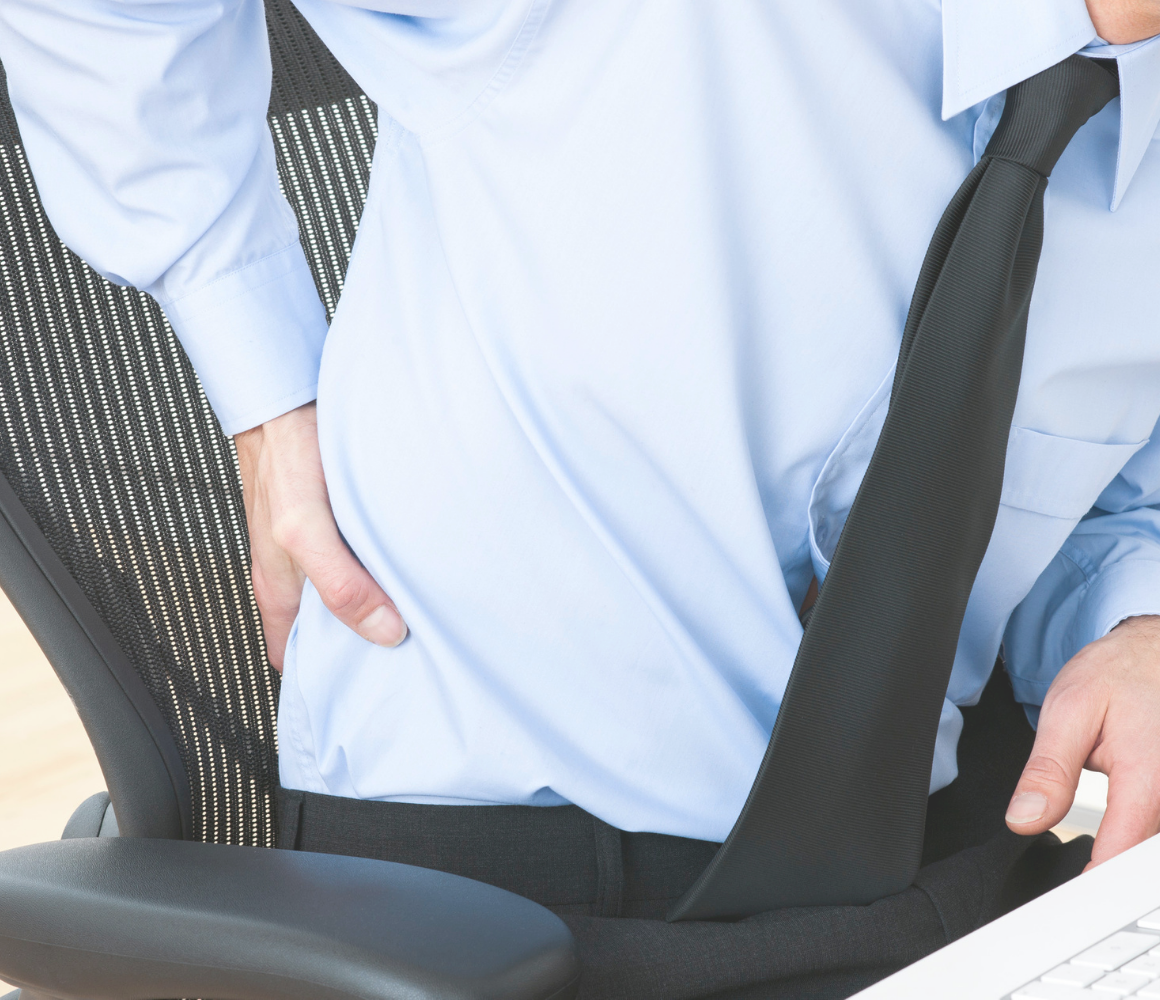 Chiropractic adjustments are a common way that a chiropractor will treat your back and spine issues. Also known as manual manipulation, chiropractic adjustments refer to when your chiropractor applies some force to vertebrae or certain areas of your spine. By doing this, your chiropractor can reduce or eliminate any subluxation, or unusual position, in the area. The subluxation can be the main cause of your pain and can also irritate nerves, muscles, or discs nearby. By treating the subluxated portion of the spine, your chiropractor will be treating the main source of your pain and can provide you with relief. To receive chiropractic adjustments from a chiropractor in Massapequa, reach out to Massapequa Pain Management and Rehabilitation and make an appointment today.
Adjustments With Our Chiropractor in Massapequa
Depending on your condition and what you are trying to treat with chiropractic adjustments, the rate at which you should receive adjustments varies. At your preliminary appointment, your chiropractor will get a medical history and evaluate your condition and pain. Depending on this evaluation, you may need anywhere from daily to weekly visits. If you have a more severe injury or chronic pain, then visits will be more often, closer to 3 times a week. On the other hand, acute injuries or minor aches may only require you to go for adjustments once a week. If you are finished with immediate treatments or just looking for preventative measures, then bi-weekly or monthly treatments may be all you need.
To get evaluated by a Massapequa chiropractor and discover the right treatment plan for you, contact us at Massapequa Pain Management and Rehabilitation today.