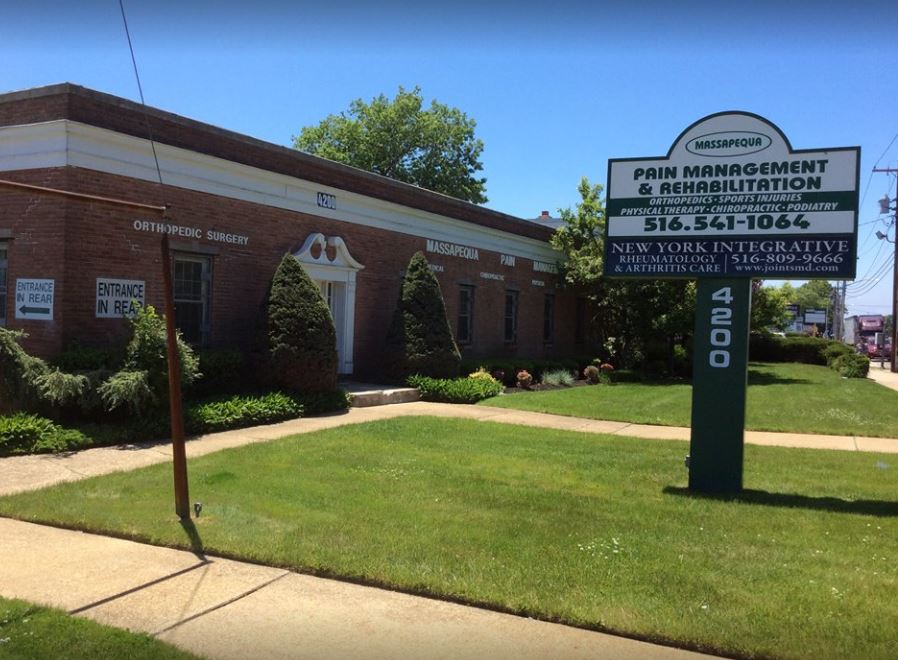 Looking for a Chiropractor that Accepts Medicare?
Are you suffering from back or neck pain and are looking for a Chiropractor that Accepts Medicare in Massapequa? At Massapequa Pain Management and Rehabilitation, our team including Dr. Bruce Silber, a Chiropractor that Accepts Medicare in Massapequa, provides a wide variety of treatments for various conditions and ailments.
Having been a licensed chiropractor since 1983, Dr. Silber has been president of the New York State Chiropractic Association and currently is the Co-Director of the Chiropractic Collaboration program at Winthrop University Hospital in Mineola. He has also taught at the postgraduate level at New York Chiropractic College. He provides full-service chiropractic care, including:
Examinations
Diagnosis
Treatment
Manipulation
Manual care
Home exercise programs
In addition to chiropractic care, our multi-specialty practice provides physical therapy, pain management, and orthopedic services to those living in Massapequa and the surrounding communities. Depending on your injury or bodily condition, our staff will determine the best provider for your long-term health.
At Massapequa Pain Management and Rehabilitation, our wellness team wants to not only reduce any pain you might be having but also improve your overall health. Whatever your problem is, Dr. Silber offers chiropractic care in Massapequa for you.  If you are looking for a Chiropractor that Accepts Medicare in Massapequa, look no further than the team at Massapequa Pain Management & Rehabilitation. We will use our experience and knowledge to provide you with the best in wellness care so that you can improve your quality of life, safely and effectively.
Whether you need a quick adjustment or more intense treatment, you can trust us for your chiropractic needs. Dr. Bruce Silber, a Chiropractor that Accepts Medicare in Massapequa, has been NY state licensed since 1983 and has the knowledge and experience to make you feel well again.
Conditions We Treat
Sciatica
Sciatic pain can range from mild to sharp pain and can cause difficulty with daily activities. Our dedicated multidisciplinary team at Massapequa Pain Management & Rehabilitation can help treat your sciatica pain. Dr. Bruce Silber and Dr. Amanda Kinee, our chiropractors in Massapequa, can help alleviate your sciatic pain.
Causes of Sciatica
Sciatica can be caused by a wide variety of conditions that Chiropractor that Accepts Medicare in Massapequa could be helpful. Pain along the sciatic nerve is typically caused by a compressed nerve in the back. This can be caused by wear and tear due to age, sudden force to the discs due to injury, and more. The changing spinal dynamic can create pressure on the surrounding nerves and irritates them, which is the pain being felt in the lower back and down the leg. Other common triggers of sciatica include:
Lumbar spinal stenosis.
Degenerative disc disease.
Spondylolisthesis.
Muscle spasms in the lower back region.
Pregnancy.
Other factors that may worsen back pain are lack of exercise, wearing high heels, or sleeping on a mattress that is too soft.
Symptoms of Sciatic Pain
Sciatica commonly affects one side of the body. The pain initiates in the lower back and radiates down one side of the leg. Some typical symptoms include:
Lower back pain.
Hip pain.
Experiencing numbness or weakness in one leg.
Constant pain in the leg that is worse while sitting down.
Experiencing shooting pain which causes difficulty standing up.
A Chiropractor that Accepts Medicare in Massapequa like Dr. Silber or Dr. Kinee are aware of the severe pain and discomfort associated with sciatica and are experienced with a variety of techniques that can help you. One of our chiropractors can help you by adjusting your spine to alleviate your compressed nerve. If chiropractic care does not provide long-lasting relief, our team orthopedic surgeon may be your next step. Depending on the nature of your sciatica, spine surgery is an option.
Carpal Tunnel Syndrome
In a society where technology is continually changing and improving, many of us are becoming more reliant on our devices. Carpal tunnel syndrome is a condition that affects people from all walks of life including avid technology users. With this condition, an individual feels pain, tingling, and numbness in the hand and arm could benefit from seeing a cChiropractor that Accepts Medicare in Massapequa. This is caused when a major nerve located in the hand becomes compressed as it travels through the wrist. Our team at Massapequa Pain Management & Rehabilitation includes physical therapists, chiropractors, an orthopedist, and a pain management physician located in Massapequa offering a wide variety of treatment options for those suffering from carpal tunnel syndrome.
What Are The Causes And Symptoms?
Carpal tunnel syndrome occurs when excessive stress is put on the wrist and the median nerve, which is the primary nerve located in hand. Common conditions associated with carpal tunnel syndrome include:
Diabetes
Thyroid disorder
High blood pressure
Previous fracture or trauma to the wrist
Arthritis
If not treated or taken care of early on, carpal tunnel syndrome can worsen over an extended period. Constant and repeated movement of the wrist can affect the swelling and pressure on the nerve. Wrist motions such as typing, which is a repetitive motion that overextends your wrist, or persistent contact with vibrations, such as using power tools, can result in carpal tunnel syndrome.
Symptoms of this condition vary depending on the severity of the swelling on the median nerve. Some common symptoms include:
Pain or a burning sensation that is experienced up to the arm
Weakened muscles of the hand
Numbness and pain in your thumb and first three fingers of the affected hand
Chiropractor that Accepts Medicare in Massapequa Offers Treatment
Depending on the severity of the condition, there are several treatment options that our team at Massapequa Pain Management & Rehabilitation can offer to you. Typically a primary care physician may refer you to either a physical therapist or a pain management physician. At our practice, we offer both specialties allowing you to receive the best care. We will create an individualized treatment plan to help you prevent your carpal tunnel syndrome from worsening. Our pain management physician, Dr. Thomas Jan will provide you with an evaluation and course of treatment for your carpal tunnel syndrome.
Pinched Nerves
Pinched nerves happen when there is too much pressure on a nerve by the surrounding tissues. A pinched nerve can be caused by several things such as falling asleep in the wrong position, injury, stress from repetitive motion, obesity, or sports. The pain can range from your neck or lower back to your arms and legs and usually occurs when the nerve is pressed between your ligament, tendon, and bone tissues. If you are experiencing numbness, sharp or radiating pain, a tingling feeling, or muscle weakness, our team including our orthopedist in Massapequa can help with your symptoms.
After an initial evaluation of our Chiropractor that Accepts Medicare in Massapequa, we will work with you to build a personalized treatment plan to rehabilitate as well as reduce pain due to the pinched nerve.
Some ways you can prevent a pinched nerve are:
Good positioning – we all want to be comfortable, but sometimes lying in one position for a long time or crossing your legs can be inhibiting your pinched nerves. Try to maintain proper positioning when you are relaxing.
Work on strength and flexibility exercises – our team including our orthopedist in Massapequa will provide you with exercises that will help you to maintain good flexibility range to stretch and strengthen your muscles.
Limit repetitive activities and take breaks – make sure that if you are engaging in an activity that puts repetitive stress on your muscles or tissues that you take regular breaks! You may not feel it at the moment, but it's essential that you relax your muscles and be careful not to strain your body.
Maintain a healthy weight – maintaining a healthy weight is a good practice for your overall health, but excess weight can also add pressure to your nerves.
We offer a wide variety of treatment because we understand that depending on the severity and cause of the pinched nerves, different treatment options need to be available. Our goal is to make you as comfortable as possible and with over 25 years of experience, we'll make sure you get the best care with our orthopedist in Massapequa.
What Else Can We Help With
Chiropractor Near Me
When it comes to recovery; many people tend to think of hospitals and, by extension, surgeries that fix the major issues. These surgeries, however, are costly, invasive, and create an unnecessary risk to those trying to live a healthy life. Many individuals pick the route of surgery before even considering the numerous benefits that chiropractic care has to offer. In a study from 2012, it was shown that just under half of the patients who first met with a surgeon proceeded with a surgical option (42.7%), compared to a low of 1.5% of patients who initially met with a chiropractor. This statistic shows the many benefits that treatment with chiropractic care can provide. Although surgery is a viable option for some, taking a holistic approach to starting is better for your overall recovery. At Massapequa Pain Management & Rehabilitation, our team includes a pain management physician, an orthopedic spine surgeon, physical therapists, and chiropractors in Massapequa, New York providing you with the most effective treatment plan.
Aside from surgery, the rising importance of chiropractic care can also be seen in the emergence of home remedies and regimens. In a recent experiment in 2013; 272 individuals were examined over a span of twelve weeks to compare the healing potential of chiropractic care to prescription medication. The results showed that chiropractic care was more effective in treating neck pain through spinal manipulation as opposed to the subjects taking medication.
Building on its ability to heal the individual, chiropractic care is also among one of the most cost-effective means of recovery available to individual seeking treatment. In a study conducted in 2011; 402 individuals were treated for pain in the lower back by chiropractors as part of a program run by Jordan Hospital in Plymouth, Massachusetts. This program achieved notable success, with the results being:
Patients were treated in an average of five appointments with a chiropractor.
All patients were treated at the average cost of three hundred and two dollars per individual case.
The rating of pain for the patients was reduced by over seventy percent within that time frame.
Tech Neck
In this increasingly technological world, our devices are constantly grabbing our attention. This excessive use of handheld technology can lead to "tech neck." Tech neck, also known as text neck, refers to the strain we cause by looking down at our phones, tablets, or other electronic devices for long periods of time. This can lead to neck and upper back pain as well as general shoulder pain or headaches. If you are noticing intermittent or chronic neck pain, visiting a Massapequa chiropractor can help you not only reduce this pain but help improve your overall spinal condition. At Massapequa Pain Management & Rehabilitation, our multidisciplinary practice features chiropractors, physical therapists, a pain management physician, and an orthopedic spine surgeon in order to provide you with the most effective and personalized care.
How to prevent tech neck?
According to a 2017 survey conducted by Deloitte, 82% of Americans, on average, checked their smartphones 47 times per day. This astounding find explains why tech neck has become such a recent phenomenon that a Chiropractor that Accepts Medicare in Massapequa could be helpful to you in fixing.  Although avoiding smartphone usage is not a realistic goal for many of us, here are some tips to help you avoid experiencing neck strain due to our handheld technology:
Keep your devices at eye level – Whether it be buying a stand for your device or by holding it higher up when in use, keeping your device at eye level will reduce strain on the neck.
Take breaks – Setting a reminder to take a break from your phone every 15-20 minutes will help you adjust your posture, therefore avoiding strain.
Be proactive – If you are noticing neck strain, visiting a Chiropractor that Accepts Medicare in Massapequa sooner than later will help you avoid more pain the future.
Massapequa Chiropractic Office
Dr. Bruce Silber – Dr. Bruce Silber has been providing chiropractic care since 1983. He is dedicated to helping you achieve your wellness objectives combining skill and expertise that spans the entire chiropractic wellness spectrum. Dr. Bruce Silber is committed to bringing you better health and a better way of life by teaching and practicing the true principles of chiropractic care.
Dr. Silber is the past president of the New York State Chiropractic Association and is the Co-Director of the Chiropractic Collaboration program at Winthrop University Hospital in Mineola. He has taught at the Post Graduate level at New York Chiropractic College and has frequently spoken at a chiropractic and medical conferences.
After your initial examination, Dr. Silber will discuss your best option for care. Massapequa Pain Management is available to treat a great variety of health conditions and welcomes helping you with yours.
Dr. Amanda Kinee – Dr. Amanda Kinee is a New York State Licensed Chiropractor whose focus is to help you have a more active lifestyle. She utilizes numerous techniques to help enhance her patient's ability to function optimally. She is experienced in working with a wide range of patients including pediatric to adult, as well as athletes and pregnant women. Dr. Kinee's main goal is to help you restore and improve your wellness.
Full-Service Chiropractic Care – our chiropractic care is able to treat your conditions through a variety of our different services:
Examinations
Diagnosis
Treatment
Manipulations
Manual care
About Massapequa, New York
Located in the southern part of the town of Oyster Bay, Massapequa is a hamlet in Nassau County, New York. According to a 2010 census, the town has an approximate population of over 21,000 people. When factoring in Massapequa Park, the area population increases to roughly 38,000 citizens. Traveling to the town is simple as Massapequa is serviced by the Long Island Rail Road, with its own station.
As dedicated chiropractors in Massapequa, we take pride in our community. Check out these useful links for other places and organizations in Massapequa:
Massapequa Public Library
Massapequa Chamber of Commerce
Massapequa School District
Massapequa Fire Department
Massapequa Post Office
At Massapequa Pain Management & Rehabilitation, can help diagnose and treat all musculoskeletal injuries and conditions. If you think you are contending with tech neck, contact our Chiropractor that Accepts Medicare in Massapequa today to set up an appointment!
Recent Blog Posts From Our Chiropractor that Accepts Medicare in Massapequa
Whiplash Treatment Tips
Have you ever been driving around casually, and then the next minute your car is being rear-ended by someone else? Car accidents are no joke; especially when neck injuries are involved. Getting involved in accidents, whether it's a sporting accident or car accident, is a topic not to be taken lightly. Injuries often occur, leaving people in a lot of pain and discomfort.  Having neck discomfort from whiplash could be alleviated with the right chiropractor. For those who aren't familiar with whiplash, it is caused by the constant back-and-forth movement of your neck, moving at a rapid pace occurring from an impact. If you are looking for a Chiropractor that Accepts Medicare in Massapequa, be sure to contact a local chiropractor facility in town: Massapequa Pain Management & Rehabilitation.
After creating an appointment with a Chiropractor that Accepts Medicare in Massapequa, make sure to explain the areas of discomfort you are experiencing. Your chiropractor will be able to determine the nature of your symptoms in order to provide you with the best treatment plan. Some examples of whiplash-related symptoms can include:
Neck pain and stiffness.
Dizziness.
Lower back pain.
Headaches.
Fatigue.
Blurred vision.
Tingling in the arms.
Sleep disturbances.
Loss or no movement in the neck.
Remember, it's essential to make an appointment as soon as these symptoms occur. Symptoms can be different and range for each person, but the quicker the appointment is made, the better you will feel and get ready to resume your everyday life. Various treatments can make whiplash a bit more bearable. Some different techniques include:
Minor exercise – rotating your head or rolling your shoulders.
Muscle relaxers.
Heat and cold compress.
Injections – numbing medicines.
Taking medications – Ibuprofen or Naproxen.
For many cases, whiplash can happen instantly and is caused in different scenarios. Even though the situations could be different for each person, the impact will have the same result. Different occurrences can cause whiplash, which includes:
Car accidents – mostly rear-ended accidents causing jolting in the neck.
Sports accidents – being tackled or collisions with another player.
Physical abuse – being punched or shaken rapidly.
Chiropractor that Accepts Medicare in Massapequa
Experiences like this are not ideal in any situation, but having the right care will make your whiplash symptoms more bearable. For more information and tips, contact your Chiropractor that Accepts Medicare in Massapequa for an appointment today.
Can Chiropractic Care Improve Athletic Performance?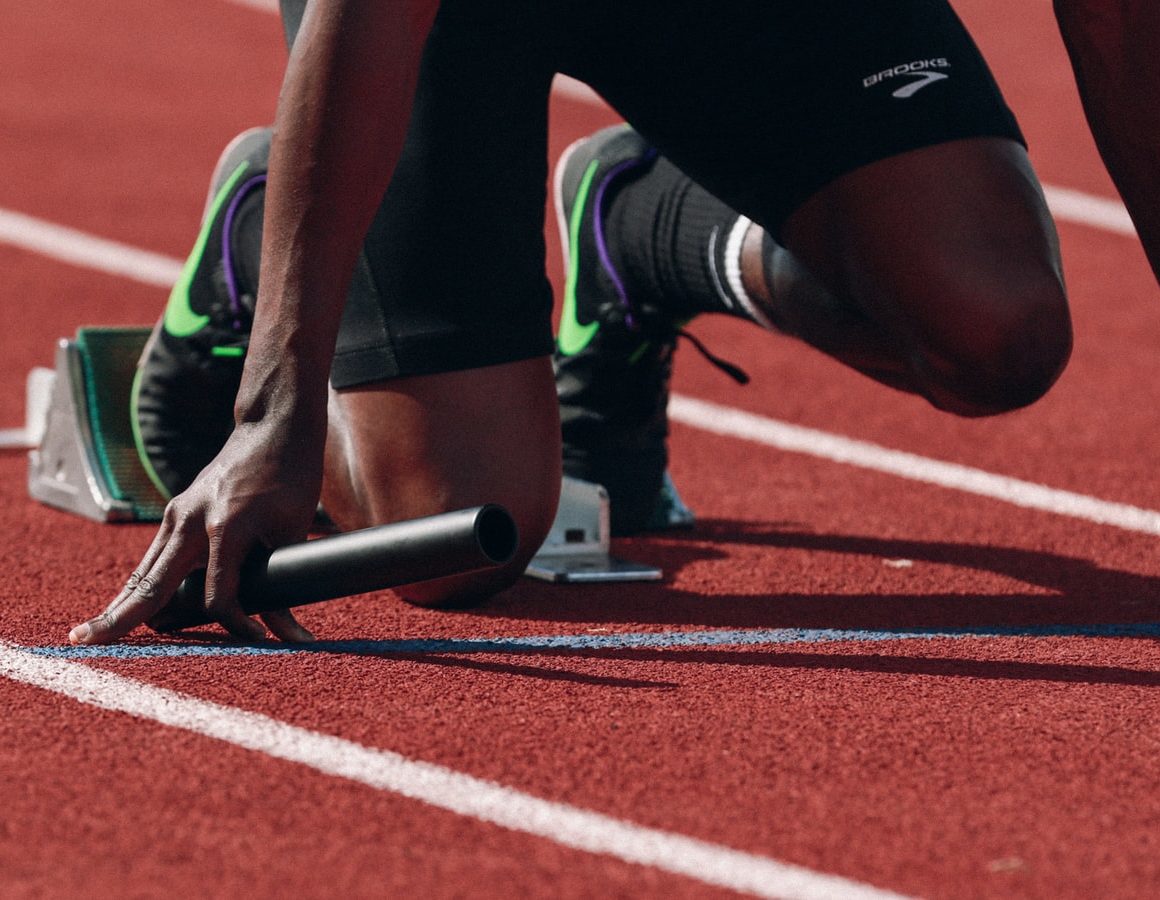 As an athlete, it is important that your body is always in peak physical condition to excel in your sport. Even the slightest deviation from the norm can have adverse effects on how well you perform. Playing through slight pain and soreness may seem like part of the job, but it doesn't have to be. At Massapequa Pain Management and Rehabilitation, our Chiropractor that Accepts Medicare in Massapequa can help ensure you can give your all when playing the sport you love.
Benefits Of Seeing A Chiropractor As An Athlete
Did you know that Michael Jordan, Jerry Rice, Tiger Woods, and Serena Williams have all sought the help of chiropractors to help improve their athletic performance?  These are stars in their respective sports. The fact that they put their faith in chiropractic care should have you thinking about doing the same. Chiropractors focus on keeping the body's musculoskeletal structure in proper alignment. Their goal is to not only treat ailments athletes suffer from but to keep the body in tune to prevent them altogether. 
Due to the intense nature of many sports, the body suffers a great deal of wear and tear over the course of a season. Many times, injuries may be mild enough to warrant playing through. While playing through pain and soreness can be done, any discomfort that leads to the inability to achieve your top performance can have a negative correlation on your athletic output.  Just like a mechanic would with a fancy sports car, a chiropractor can offer regular maintenance so athletes can continue to play at their peak performance level. Benefits of chiropractic care that can help to increase athletic performance include:
Reduction of neck and back pain
Reduction of headaches and migraines
Increased flexibility
Increased muscular strength
Prevention of future injuries
Treatment After Athletic Injury
Even after taking precautionary methods, an injury can still be sustained at any time due to the unpredictable nature of sports. At Massapequa Pain Management and Rehabilitation, our chiropractor will make sure that you spend less time rehabbing and more time playing. If you find yourself in the unfortunate situation of having to deal with an injury, our Chiropractor that Accepts Medicare in Massapequa can provide the below forms of treatment:
Spinal Manipulation: When your sport has forced the body's natural alignment to fall out of place, that is when injuries can occur. To combat this, our chiropractor in Massapequa can perform a series of spinal manipulations to achieve proper alignment. A controlled, sudden force will be applied to your spinal joints to improve your body's physical function. The force will either be applied by hand or with the use of a small instrument.
Home Exercise Programs: Your treatment does not have to stop once you leave our chiropractor's office. To help treat an injury and enhance your rehabilitation from the comfort of your own home, a personalized workout plan can be developed! This can consist of pelvic tilts, knee-to-chest stretches, and even core workouts. Don't worry, our chiropractor in Massapequa won't give you anything you can't handle and will be sure to show you the correct way to perform these exercises.
Physical Therapy: Pairing physical therapy with chiropractic care is another great form of treatment. Even after spinal manipulation has been performed to ease your pain, there is still the possibility that your body has been weakened from the injury. Physical therapy can help you regain the strength that was lost and help prevent the injury from reoccurring.
Local Chiropractor that Accepts Medicare in Massapequa
As an athlete, it is likely that you'll take any competitive edge you can get in order to be the best. At Massapequa Pain Management and Rehabilitation, our chiropractor can work to help you achieve a higher level of greatness in your desired sport. To learn more about how chiropractic care can help improve your athletic performance in general or following an injury, contact us today!
How to Improve Your Posture Throughout the Day While Working
Are you sitting up straight right now reading this? Or are you hunched over inches away from your computer screen? Don't worry if you had to adjust your posture, most adults do at some point in their lives.
Now that most of us are adjusting to working from home, we are probably more sedentary than usual. We also might be sitting in less posture-positive chairs than we're used to at the office, or even working from bed. It's likely that we will be working from home a little while longer, so it's important to keep an eye on the way we are holding ourselves up!
Signs of Bad Posture:
If your neck, shoulders, or back are aching, it could very likely be attributed to having bad posture. Some other symptoms of bad posture include:
Muscle fatigue
Headache
Body aches or pains
Rounded shoulders
Bad posture has a variety of causes, ranging from the shoes you wear to your family medical history. At home, we tend to feel more relaxed, which can lead to sitting in awkward positions that may feel comfortable, but actually contribute to worse posture and pains.
How to Improve Your Posture From Home:
Make sure your feet are flat on the floor.
Don't over or under-arch your lower back. Your lower back has a natural curve that should be preserved. When sitting, there should be a space between your lower back and your chair that you are able to fit your hand in.
Sit upright. To those of you who are sending e-mails from the couch, properly sitting upright is a much better way to prevent disk injuries, pains, or strains.
Focus your breathing. Proper diaphragmatic breathing ensures that enough oxygen is reaching all of your muscles.
Adjust your shoulders. Often, we sit with lots of tension in our shoulders, and hold them up closer to our ears rather than relaxing them downward. This can cause shoulder, neck, and back pain. Roll your shoulders back so that they align with your hips and release any tension.
Keep your head back. A lot of us tend to lean our heads forward, especially when working at a computer. Make it a habit to keep this in check, and align your head straight with your spine.
Chiropractor that Accepts Medicare in Massapequa
As always, our experts at Massapequa Pain Management and Rehabilitation are here to help with any back pain management issues you may be having.  Check out our blog to stay up-to-date, or make an appointment with us today!
Preventing Back Pain In The Workplace
Spending hours a day sitting in the same position can make back pain inevitable. Unfortunately, this suffering can affect your work ethic and have long-lasting effects. It is important to examine your work habits and see how you can better your environment in order to prevent back pain.
Here are five effective tips to avoid back pain caused by your work environment:
Take Breaks – Once an hour you should stand and stretch for a couple of minutes. Stretches such as gently arching backward or reaching for your toes will prevent and release pressure built-up in your spinal discs and joints.
Pay Attention To Posture – Try to avoid slouching. Roll your shoulders back, push your chest out, and keep your head above the rest of your body in order to sit up straight.
Reposition Your Legs – Make sure that your feet are resting flat on the floor, shoulder-width apart and that your thighs are parallel to the floor. It is important that your knees are at a 90-degree angle and that you do not cross your legs in order to keep your spine upright.
Evaluate Your Desk Setup – You want to make sure that the top of your computer screen is leveled with your eyes and that your mouse is positioned next to your keyboard. This will prevent overextension.
Consider Your Chair Choice – If possible choose a chair that supports your spinal curves and allows you to sit back slightly reclined. A chair with wheels or adding a pillow/cushion to your existing chair will give you the least amount of back pain.
Chiropractor that Accepts Medicare in Massapequa
If you are experiencing pain in your back, neck, or shoulders while you are in the workplace or after a day at work, our team is more than willing to help you. At Massapequa Pain Management and Rehabilitation, our Chiropractor that Accepts Medicare in Massapequa offers services such as chiropractic, physical therapy, pain management, rehabilitation and more. Your well-being is important to us so we are eager to work with you to achieve a healthy lifestyle. For more information feel free to contact us.
Contact Our Chiropractor that Accepts Medicare in Massapequa
Visit us
Massapequa Pain Management & Rehabilitation
4200 Sunrise Hwy
Massapequa, NY 11758
Mail us
info@massapequapainmanagementandrehab.com