Are you suffering from back or neck pain and are looking for an Orthopedist in Massapequa? At Massapequa Pain Management and Rehabilitation, our team including Dr. Bruce Silber, an Orthopedist in Massapequa, provides a wide variety of treatments for various conditions and ailments.
Having been a licensed chiropractor since 1983, Dr. Silber has been president of the New York State Chiropractic Association and currently is the Co-Director of the Chiropractic Collaboration program at Winthrop University Hospital in Mineola. He has also taught at the postgraduate level at New York Chiropractic College. He provides full-service chiropractic care, including:
In addition to chiropractic care, our multi-specialty practice provides physical therapy, pain management, and orthopedic services to those living in Massapequa and the surrounding communities. Depending on your injury or bodily condition, our staff will determine the best provider for your long-term health.
At Massapequa Pain Management and Rehabilitation, our wellness team wants to not only reduce any pain you might be having but also improve your overall health. Whatever your problem is, Dr. Silber offers chiropractic care in Massapequa for you.  If you are looking for an Orthopedist in Massapequa look no further than the team at Massapequa Pain Management & Rehabilitation. We will use our experience and knowledge to provide you with the best in wellness care so that you can improve your quality of life, safely and effectively.
Whether you need a quick adjustment or more intense treatment, you can trust us for your chiropractic needs. Dr. Bruce Silber, an Orthopedist in Massapequa, has been NY state licensed since 1983 and has the knowledge and experience to make you feel well again.
Benefits of Visiting an Orthopedist in Massapequa
Are you suffering from bone problems or deformities? Visiting a local orthopedist in Massapequa could benefit your bodily condition. Orthopedists specialize in bone structure, mostly on the spinal cord and the muscle system. Focused on the musculoskeletal system, orthopedists examine ligaments, tendons, and bones to make sure that there are no deformities. Most of the time, patients make appointments with orthopedists due to many different types of problems within the musculoskeletal system. If you have pains and aches within your bones, make sure to make an appointment with Massapequa Pain Management & Rehabilitation.
Making an appointment with an orthopedist can be quite beneficial to your health. You would receive specific information about your musculoskeletal system. Most people see an orthopedist when they have problems with their bones, i.e., fractured or broken. Some other reasons to visit the orthopedist include:
Back and spinal surgery.
Arthritis and Osteoporosis.
Hip injuries or replacement.
Foot or ankle surgery.
Physical therapy.
Shoulder therapy or replacement.
Even if you suffer from another condition, it could still affect the way your musculoskeletal operates. Orthopedists also examine feet with regularity and conduct many tests for people with foot problems. Listed below are some examples of foot problems that patients visit the orthopedist for:
Diabetic Foot.
Plantar Fasciitis.
Claw Toe.
Hammer Toe.
Orthopedists also specialize in replacing certain areas of the body. Using X-rays, they conduct the necessary information to give the best results for the patient. If some X-rays come back with undesirable results, orthopedists are required to perform surgeries to provide the patient with the necessary help. If you have chronic pain in the joints or bones, make an appointment with an orthopedist in Massapequa. Some of the surgeries that orthopedists conduct are:
Hip replacement
Shoulder replacement
Hand and foot/ankle surgery
Back and spine surgery
Broken/fractured bone casting
Having problems with your bones, tendons, and ligaments can be quite painful; but with the right care from an orthopedist in Massapequa, you will receive nothing but excellent treatment. For more information or to book an appointment, please feel free to contact us.
Conditions We Treat With Orthopedist in Massapequa
Sciatica
Sciatic pain can range from mild to sharp pain and can cause difficulty with daily activities. Our dedicated multidisciplinary team at Massapequa Pain Management & Rehabilitation can help treat your sciatica pain. Dr. Jeff Silber, our orthopedists in Massapequa, can help alleviate your sciatic pain.
Causes of Sciatica
Sciatica can be caused by a wide variety of conditions that an Orthopedist in Massapequa can assist. Pain along the sciatic nerve is typically caused by a compressed nerve in the back. This can be caused by wear and tear due to age, sudden force to the discs due to injury, and more. The changing spinal dynamic can create pressure on the surrounding nerves and irritates them, which is the pain being felt in the lower back and down the leg. Other common triggers of sciatica include:
Lumbar spinal stenosis.

Degenerative disc disease.

Spondylolisthesis.

Muscle spasms in the lower back region.

Pregnancy.
Other factors that may worsen back pain are lack of exercise, wearing high heels, or sleeping on a mattress that is too soft.
Symptoms of Sciatic Pain
Sciatica commonly affects one side of the body. The pain initiates in the lower back and radiates down one side of the leg. Some typical symptoms include:
Lower back pain.
Hip pain.

Experiencing numbness or weakness in one leg.

Constant pain in the leg that is worse while sitting down.

Experiencing shooting pain which causes difficulty standing up.
An Orthopedist in Massapequa, like Dr. Silber, are aware of the severe pain and discomfort associated with sciatica and are experienced with a variety of techniques that can help you. One of our chiropractors can help you by adjusting your spine to alleviate your compressed nerve. If chiropractic care does not provide long-lasting relief, our team orthopedic surgeon may be your next step. Depending on the nature of your sciatica, spine surgery is an option.
Carpal Tunnel Syndrome
In a society where technology is continually changing and improving, many of us are becoming more reliant on our devices. Carpal tunnel syndrome is a condition that affects people from all walks of life including avid technology users. With this condition, an individual feels pain, tingling, and numbness in the hand and arm could benefit from seeing an Orthopedist in Massapequa. This is caused when a major nerve located in the hand becomes compressed as it travels through the wrist. Our team at Massapequa Pain Management & Rehabilitation includes physical therapists, chiropractors, an orthopedist, and a pain management physician located in Massapequa offering a wide variety of treatment options for those suffering from carpal tunnel syndrome.
What Are The Causes And Symptoms?
Carpal tunnel syndrome occurs when excessive stress is put on the wrist and the median nerve, which is the primary nerve located in hand. Common conditions associated with carpal tunnel syndrome include:
Diabetes

Thyroid disorder

High blood pressure

Previous fracture or trauma to the wrist

Arthritis
If not treated or taken care of early on, carpal tunnel syndrome can worsen over an extended period. Constant and repeated movement of the wrist can affect the swelling and pressure on the nerve. Wrist motions such as typing, which is a repetitive motion that overextends your wrist, or persistent contact with vibrations, such as using power tools, can result in carpal tunnel syndrome.
Symptoms of this condition vary depending on the severity of the swelling on the median nerve. Some common symptoms include:
Pain or a burning sensation that is experienced up to the arm

Weakened muscles of the hand

Numbness and pain in your thumb and first three fingers of the affected hand
Orthopedist in Massapequa Treatment
Depending on the severity of the condition, there are several treatment options that our team at Massapequa Pain Management & Rehabilitation can offer to you. Typically a primary care physician may refer you to either a physical therapist or a pain management physician. At our practice, we offer both specialties allowing you to receive the best care. We will create an individualized treatment plan to help you prevent your carpal tunnel syndrome from worsening. Our pain management physician, Dr. Thomas Jan will provide you with an evaluation and course of treatment for your carpal tunnel syndrome.
Pinched Nerves
Pinched nerves happen when there is too much pressure on a nerve by the surrounding tissues. A pinched nerve can be caused by several things such as falling asleep in the wrong position, injury, stress from repetitive motion, obesity, or sports. The pain can range from your neck or lower back to your arms and legs and usually occurs when the nerve is pressed between your ligament, tendon, and bone tissues. If you are experiencing numbness, sharp or radiating pain, a tingling feeling, or muscle weakness, our team including our Orthopedist in Massapequa can help with your symptoms.
After an initial evaluation from our Orthopedist in Massapequa, we will work with you to build a personalized treatment plan to rehabilitate as well as reduce pain due to the pinched nerve.
Some ways you can prevent a pinched nerve are:
Good positioning

–

we all want to be comfortable, but sometimes lying in one position for a long time or crossing your legs can be inhibiting your pinched nerves. Try to maintain proper positioning when you are relaxing.

Work on strength and flexibility exercises

–

our team including our Orthopedist in Massapequa will provide you with exercises that will help you to maintain good flexibility range to stretch and strengthen your muscles.

Limit repetitive activities and take breaks

–

make sure that if you are engaging in an activity that puts repetitive stress on your muscles or tissues that you take regular breaks! You may not feel it at the moment, but it's essential that you relax your muscles and be careful not to strain your body.

Maintain a healthy weight – maintaining a healthy weight is a good practice for your overall health, but excess weight can also add pressure to your nerves.
We offer a wide variety of treatment because we understand that depending on the severity and cause of the pinched nerves, different treatment options need to be available. Our goal is to make you as comfortable as possible and with over 25 years of experience, we'll make sure you get the best care with our Orthopedist in Massapequa.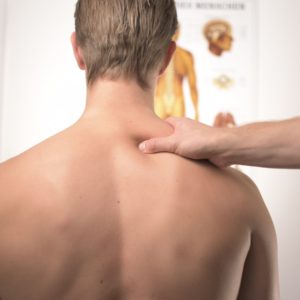 What Else Can Our Orthopedist in Massapequa Help With?
Orthopedic Near Me
When it comes to recovery; many people tend to think of hospitals and, by extension, surgeries that fix the major issues. These surgeries, however, are costly, invasive, and create an unnecessary risk to those trying to live a healthy life. Many individuals pick the route of surgery before even considering the numerous benefits that chiropractic care has to offer. In a study from 2012, it was shown that just under half of the patients who first met with a surgeon proceeded with a surgical option (42.7%), compared to a low of 1.5% of patients who initially met with a chiropractor. This statistic shows the many benefits that treatment with chiropractic care can provide. Although surgery is a viable option for some, taking a holistic approach to starting is better for your overall recovery. At Massapequa Pain Management & Rehabilitation, our team includes a pain management physician, an orthopedic spine surgeon, physical therapists, and orthopedists in Massapequa, New York provides you with the most effective treatment plan. If you live on Long Island and are searching for an "orthopedic near me" – our staff can provide you with assistance.
Aside from surgery, the rising importance of chiropractic care can also be seen in the emergence of home remedies and regimens. In a recent experiment in 2013; 272 individuals were examined over a span of twelve weeks to compare the healing potential of chiropractic care to prescription medication. The results showed that chiropractic care was more effective in treating neck pain through spinal manipulation as opposed to the subjects taking medication.
Building on its ability to heal the individual, chiropractic care is also among one of the most cost-effective means of recovery available to individual seeking treatment. In a study conducted in 2011; 402 individuals were treated for pain in the lower back by chiropractors as part of a program run by Jordan Hospital in Plymouth, Massachusetts. This program achieved notable success, with the results being:
Patients were treated in an average of five appointments with a chiropractor.

All patients were treated at the average cost of three hundred and two dollars per individual case.

The rating of pain for the patients was reduced by over seventy percent within that time frame.
Tech Neck
In this increasingly technological world, our devices are constantly grabbing our attention. This excessive use of handheld technology can lead to "tech neck." Tech neck, also known as text neck, refers to the strain we cause by looking down at our phones, tablets, or other electronic devices for long periods of time. This can lead to neck and upper back pain as well as general shoulder pain or headaches. If you are noticing intermittent or chronic neck pain, visiting an Orthopedist in Massapequa can help you not only reduce this pain but help improve your overall spinal condition. At Massapequa Pain Management & Rehabilitation, our multidisciplinary practice features chiropractors, physical therapists, a pain management physician, and an orthopedic spine surgeon in order to provide you with the most effective and personalized care.
How to prevent tech neck?
According to a 2017 survey conducted by Deloitte, 82% of Americans, on average, checked their smartphones 47 times per day. This astounding find explains why tech neck has become such a recent phenomenon that an Orthopedist in Massapequa could be helpful to you in fixing. Although avoiding smartphone usage is not a realistic goal for many of us, here are some tips to help you avoid experiencing neck strain due to our handheld technology:
Keep your devices at eye level-

Whether it be buying a stand for your device or by holding it higher up when in use, keeping your device at eye level will reduce strain on the neck.

Take breaks-

Setting a reminder to take a break from your phone every 15-20 minutes will help you adjust your posture, therefore avoiding strain.

Be proactive- If you are noticing neck strain, visiting an Orthopedist in Massapequa sooner than later will help you avoid more pain the future.
Who is Our Orthopedist in Massapequa?
Dr. Jeff Silber is an Orthopedic Surgeon specializing in spine surgery. He practices at The University Associates at Great Neck and here at Massapequa Pain Management and Rehabilitation. He completed his Orthopedic Surgery residency at The Hospital Of The University of Pennsylvania. He is Board Certified by The American Board of Orthopedic Surgery. He serves as the Associate Chair for Orthopedics at Long Island Jewish Medical Center/Northwell Health. Dr. Silber is Division Chief for Spinal Surgery at Long Island Jewish Medical Center/Northwell Health and the Associate Professor for Orthopedic Surgery at The Donald and Barbara Zucker School of Medicine at Hofstra University.
Dr. Jeff Silber has been in practice for 14 years as an Orthopedic Surgeon. Prior to that, he was a chiropractor for 2 years in private practice.
Treatment for all types of orthopedic care and spine surgery
• Affiliated with Long Island Jewish
• General orthopedic care
• Spine surgery
• Fusions
• Laminectomies
• Surgical consults
• Shoulders, knees, hip care
Orthopedic Care/Spine Surgery Hours:
Wednesday 1:00-5:00
Most major insurance accepted

You won't have to worry about paying out of pocket when you visit our office. Most major insurance is accepted, including Medicare.
Call us today to learn more or to set up an appointment!
About Massapequa, New York
Located in the southern part of the town of Oyster Bay, Massapequa is a hamlet in Nassau County, New York. According to a 2010 census, the town has an approximate population of over 21,000 people. When factoring in Massapequa Park, the area population increases to roughly 38,000 citizens. Traveling to the town is simple as Massapequa is serviced by the Long Island Rail Road, with its own station.
As dedicated Orthopedists in Massapequa, we take pride in our community. Check out these useful links for other places and organizations in Massapequa:
Massapequa Public Library
Massapequa Chamber of Commerce
Massapequa School District
Massapequa Fire Department
Massapequa Post Office
At Massapequa Pain Management & Rehabilitation, can help diagnose and treat all musculoskeletal injuries and conditions. If you're searching for an orthopedic near me, contact our Orthopedist in Massapequa today to set up an appointment!
Recent Blog Posts
Warning Signs of Spinal Stenosis
Back-related diseases stimulated by degeneration are always a frightening subject to discuss with your Orthopedist in Massapequa. Regarding spinal stenosis, this condition may be one of the most troublesome. Spinal stenosis is a condition with several adverse side effects but the primary one is the actual narrowing of the spine. Popularized by recently retired New York Mets third baseman David Wright, the complication often shows signs of moderate to severe lower back pain and limited mobility. If you're worried that you're at risk for spinal stenosis, contact your local Orthopedist in Massapequa over at Massapequa Pain Management & Rehabilitation.
Various Types
Spinal stenosis is typically classified into two distinct categories: cervical and lumbar. Both variations specifically layout where exactly the condition is occurring within your back. Your orthopedist in Massapequa can offer the following details regarding each type of stenosis:
Cervical Stenosis: This refers to when the condition has begun to develop in the neck area of the patient. Narrowing of the spine will likely be a part of the process.
Lumbar Stenosis: This means the stenosis has begun narrowing within the lower part of the spine. Commonly, this condition is the most frequent form of spinal stenosis.
Potential Warning Signs
Commonly, stenosis periodically develops with aging, similar to other degenerative related conditions. Naturally, arthritis comes hand in hand with degeneration and it has been known as a catalyst for spinal stenosis in some patients. Other likely causes for stenosis can potentially include the following:
Overgrowth: Originally stemming from osteoarthritis, wear and tear damage can trigger the creation of bone spurs within the spine. These spurs grow into the spinal canal itself and may formulate an overgrowth. This bone growth may narrow the spaces needed for nerves within the spine to pass through, leading to the development of conditions such as spinal stenosis.
Ligament Growth: Arthritis may also target the ligaments surrounding the joints, forcing them to increase in size. Similar to bone overgrowth, the ligaments expansion also decreases the space within the nerves, creating, discomfort.
Injuries: Spinal injuries stimulated by traumatic instances such as car accidents may also damage the spine and create swelling of the nearby tissue.
Treatment/Contact
If you're suffering through spinal stenosis or are worried about your symptoms, contact your local Orthopedist in Massapequa over at Massapequa Pain Management & Rehabilitation for further assistance.
What is Subluxation Degeneration? Help From Orthopedist in Massapequa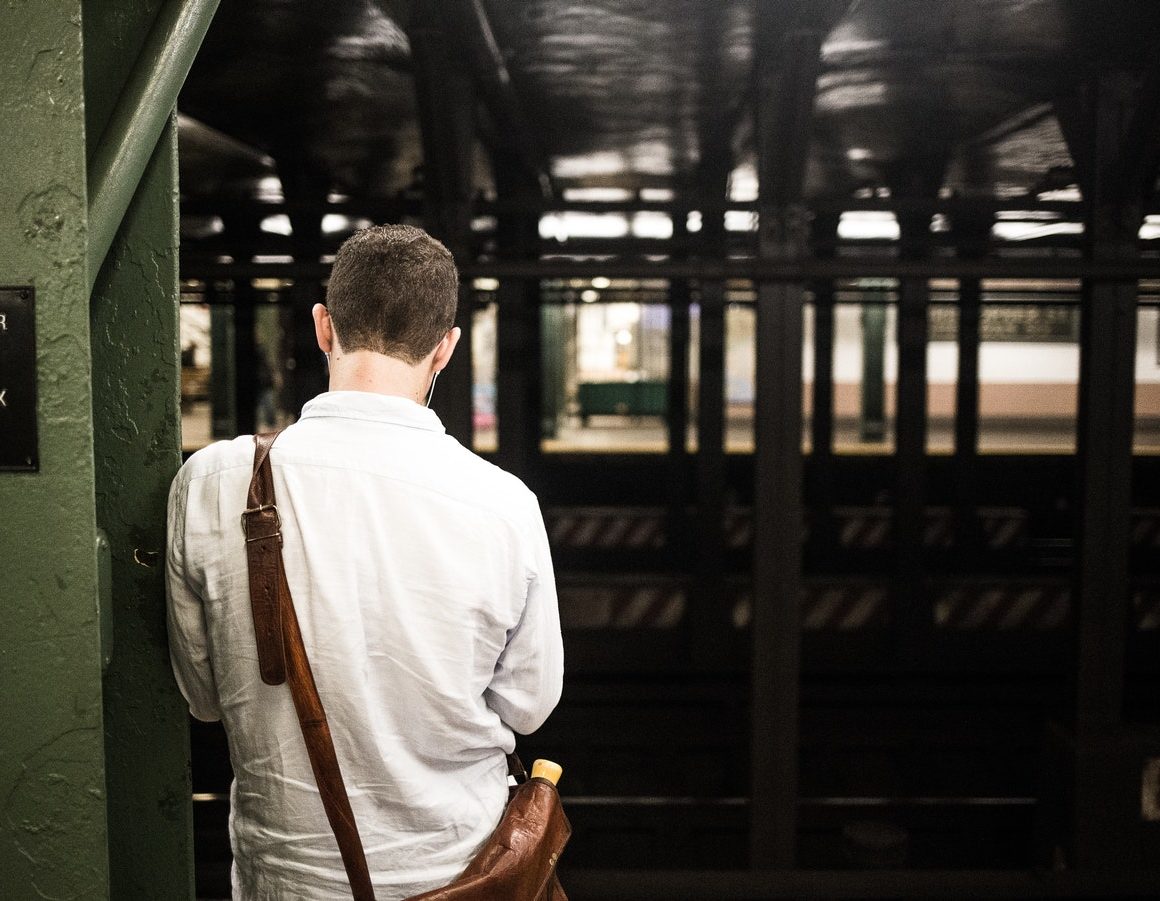 If you are suffering from spinal pain, there is a chance that it could be due to spinal degeneration. Although a common condition, it is important to take the proper steps to correct Subluxation Degeneration in order to prevent more serious spinal conditions in the future.
At Massapequa Pain Management, an Orthopedist in Massapequa can properly treat subluxation degeneration. Book your appointment here!
What is it?
Subluxation occurs when there's a change in your spine after one of your vertebrae ventures out of position. When this occurs; the spinal nerve, blood vessels, and surrounding muscles receive pressure and stress from the misaligned vertebrae. This pressure and stress can create an imbalance in the body's normal processes since the nerves in the spinal column reach the entire body and its organs. As time goes on and the sublation is not corrected, the damage to the nerve gets progressively worse as it experiences different stages of subluxation degeneration.
How does it happen?
Subluxation can be caused by either unique instances or regular actions. Unique instances include things such as a car accident, falls, or other unexpected traumas. Activities/movements such as improper sleeping, poor posture or incorrect form while lifting are regular actions that can cause subluxation.
How chiropractic care can help
A chiropractor near Wantagh can help correct subluxation by fixing the misaligned vertebrae to its proper position in the spine. This can be done by spinal alignment. This is when the chiropractor applies pressure to the spine in quick and precise movements to get the vertebrae back in place. By applying force, it helps restore movement and alignment of the vertebrae.
Along with spinal alignment, one of our chiropractors will also provide you with lifestyle and exercise tips to incorporate into your daily routine. These can help strengthen the surrounding muscles to keep everything in place.
If you find that chiropractic care combined with other treatments such as hot/cold compressions are not effective for pain management, surgery may be an option for you.
Contact us today!
At Massapequa Pain Management, an Orthopedist in Massapequa can help you get on track to a pain-free life. We offer a variety of services that can help you effectively treat your subluxation degeneration as well as other spinal conditions.
If you are interested in learning more about how our services can help ease your pain, contact us today!
When Should I Go To An Orthopedist in Massapequa For Hip Pain?
An individual forced to deal with chronic hip pain can find the issue to be utterly tiresome. When the discomfort begins to become more frequent, one's ordinary lifestyle can be drastically altered. Hip pain can be stimulated by several different catalysts. Fortunately, treatment options are available for specific issues that could be ailing an individual.
Hip pain typically can occur in two major locations: the inner hip/groin and the outer hip, along with the upper thigh and outer buttock.
What are the common symptoms associated with hip pain?
Often, those who experience hip pain will experience:
Loss of motion in the hip
What causes hip pain?
Hip pain can be caused by a wide variety of elements and medical issues. The most common causes include:
Arthritis

Rheumatoid arthritis
Psoriatic arthritis
Injuries

Tendinitis
Hip labral tear
Following medical diagnosis, what are the possible treatments?
Since chronic hip pain can occur from numerous amounts of stimulants, a wide variety of treatment options are available to those who are suffering. Common treatments include:
Cold application to the affected area
Anti-inflammatory medications
While most of these treatment options do not seem too severe or drastic, the prospect of surgery may seem frightening to some patients. Surgery for chronic hip pain is often required when the hip is fractured. If you're searching for an orthopedist in Massapequa, a surgeon over at Massapequa Pain Management can help repair the fractured hip through techniques such as pinning and utilizing plates and screws.
Additionally, joint replacement can also be performed (when applicable) if a patient's arthritis has reached an intolerable stage of discomfort. Surgery for chronic hip pain is usually only deemed necessary when the hip is fractured or the patient's arthritis is so severe that they can no longer endure it.
If an individual is experiencing chronic hip pain, they need to immediately seek out an orthopedist in Massapequa such as the trained professionals over at Massapequa Pain Management. A consultation can be provided for specialized pain management techniques and potential reliefs. If it becomes a necessity, their orthopedists are highly skilled and eligible to perform orthopedic surgery. Making the choice to live with chronic hip pain should never be an option. Contact their office today for appointment scheduling or other questions regarding their practice.
Can an Orthopedist in Massapequa Help a Pulled Muscle?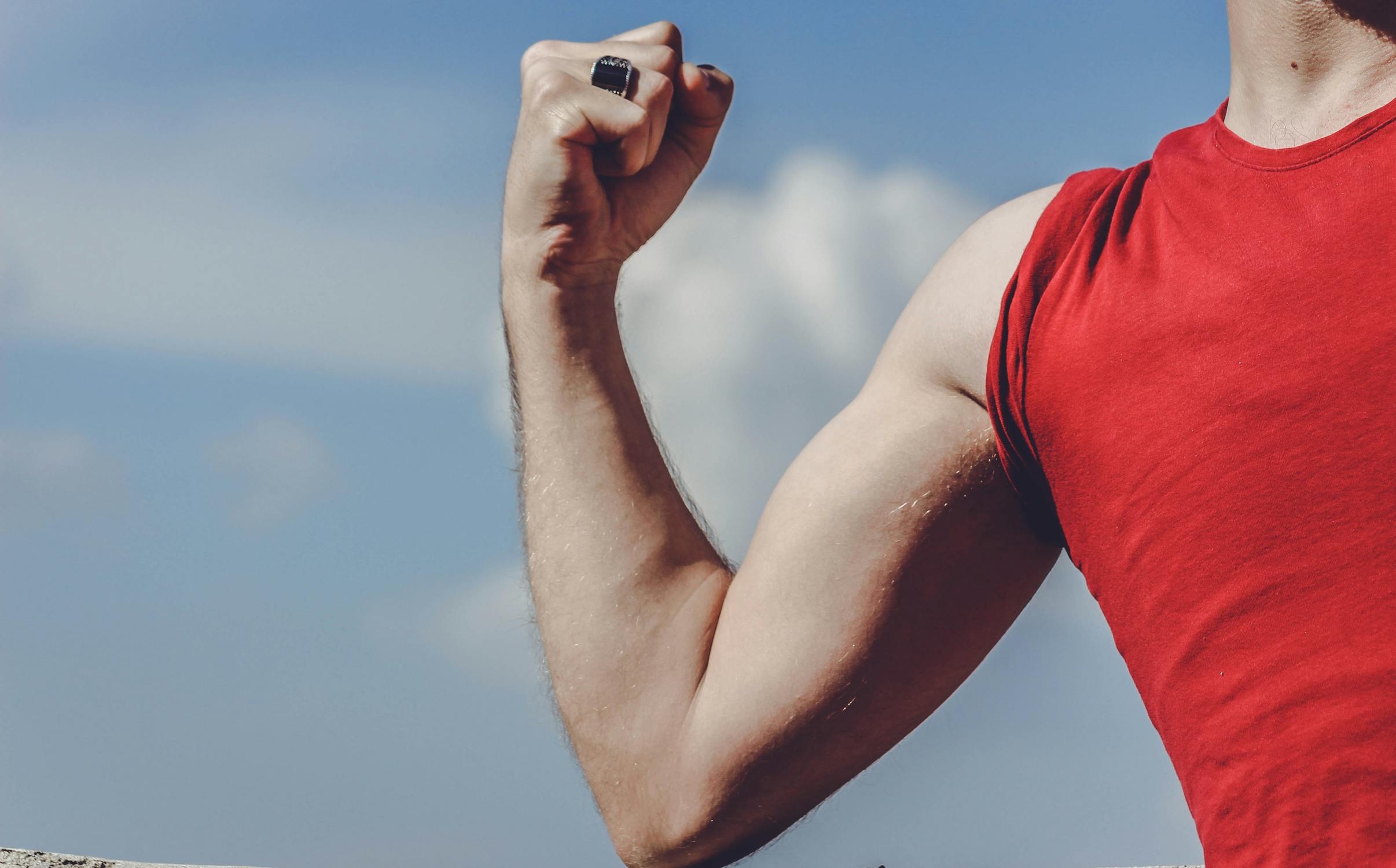 Pulling a muscle can be very painful as well as very disruptive to your daily routines. A pulled muscle or muscle strain occurs when a muscle has been torn or overstretched and typically develops as a result of fatigue, overuse, or improper use of the muscle. Our muscles are what helps us to move properly, so it is important to make sure they are strong, functioning, and without any pain. If you have a pulled muscle, consider speaking with an orthopedist in Massapequa for treatment options. Chiropractic care could be the solution you've been looking for to help treat your pulled muscle. The experienced orthopedists at Massapequa Pain Management and Rehabilitation can help treat any pulled muscles that you have endured to be certain that you can continue with your daily activities, without muscle pain.
Symptoms of a Pulled Muscle:
Pulled muscles can develop within any muscle group throughout the body. However, the most common locations include the muscles in your back, neck, shoulders, and hamstrings. Typically, patients experience symptoms immediately upon pulling a muscle. These symptoms usually include a few of the following:
Sudden pain and soreness.
Limited range of motion.
Bruising or discoloration.
Swelling.
Muscle spasms.
Muscle weakness.
Stiffness.
The severity of the symptoms is also dependent upon how badly you have overstretched or torn the muscle. We recommend that you alert a medical professional as soon as possible, such as an orthopedist in Massapequa, so that you can start your recovery process early and reap the full benefits of continued treatment.
How an Orthopedist in Massapequa Can Help Treat Your Pulled Muscle:
During the initial diagnosis, your orthopedist will perform an examination of the area to determine the extent of the injured muscle. Customarily, the first evaluation will involve an assessment of the patient's range of motion. You will likely be asked to do some simple exercises that will help determine how the muscle is affected by movement in correlation to pain. With this assessment, your orthopedist can create a personalized plan that will involve proper treatment in an efficient manner. This plan may consist of a series of gentle movements and exercises that will help build muscle strength and reduce pain. Massage therapy, electrical stimulation, and hot and cold compresses will also be utilized for sufficient treatment.
Contacting Your Local Orthopedist in Massapequa
Orthopedists can assist your treatment by providing quality care and evaluation. At Massapequa Pain Management and Rehabilitation, our orthopedists will assess the extent of your injury and create an individualized plan. Our goal is to return patients back to their daily activities, free of pain & discomfort. Contact us today for more information on Dr. Silber, Dr. Kinee, and the rest of our expert staff.
Summary
Article Name
Orthopedist in Massapequa
Description
At Massapequa Pain Management and Rehabilitation, our team including Dr. Bruce Silber, an Orthopedist in Massapequa, provides a wide variety of treatments.
Author
Massapequa Pain Management and Rehabilitation Staff
Publisher Name
Massapequa Pain Management and Rehabilitation
Publisher Logo